Technology and the role of company secretaries: in a chat with
As the importance of effective corporate governance continues to be critical in today's environment, there is increased focus on the role of the company secretary. In this report, we investigate how emerging technology such as blockchain and AI could further affect their role with a series of interviews to experts in the field.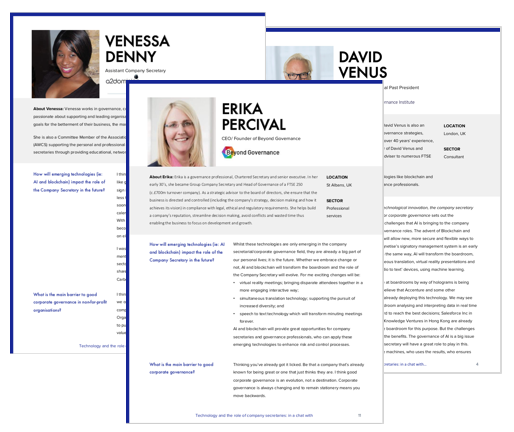 What's inside
The report includes comments and thoughts from a wide range of governance professionals, among these are David Venus and Peter Swabey from ICSA, and Caroline Evans from MindLeap.
Includes comments from individuals from